Where Life Happens
LivinLocal Furnished Accommodations Inc.
Servicing Vancouver,
the Lower Mainland
and You
Transforming Great
Spaces Into Beautifully
Curated Homes
Make the Most of Your
Investment Property,
Join the LivinLocal Community
Peace Of Mind Ownership

Above Market Returns

Timely Communication & Reporting
Trusted
Connect yourself with our vast network of owners, residents, and global partners.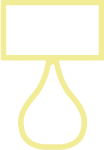 Designed
Beautifully outfitted with top of the line furnishings, housewares, and daily necessities.
Serviced
Feel at home from the moment you arrive. Our service gurus are here to connect you to your new community.
What our Community has to say
"Wendy and the team at Livin Local have truly gone above and beyond to provide us with comfortable accommodation on very short notice while our townhouse undergoes repairs. The team is helpful and kind, and the accommodations are beautiful, conveniently located, and very well equipped for all day to day needs. 10/10 would recommend."
Lisa Millerd
"Wendy, Jennifer, Marina and agent Tina and the entire team at LivinLocal have all been so amazing and helpful we don't know where we would be without them!! My husband and I needed month to month pet friendly housing- he has been doing contract work in BC for months (in an airbnb on his own) but we have a house and live in Calgary. After some life changes I decided to pack up myself and the pets and come to BC to join him! ... Any questions we had through phone calls, texts or emails were answered immediately. We want to give a huge thank you again to everyone but especially Wendy who made this happen for us. It's not even been a week here but it feels like home!"
Maureen Busby
"I have to share the positive experiences I have had when working with LivinLocal. I have had the pleasure of working with this company to house several guests for my clients. The customer service is stellar and the ease of doing business with them exceeds my expectations to the highest level. My clients have raved about the ease of move in, cleanliness and quality of their accommodations. I would highly recommend doing business with LivinLocal."
Maria Schmitt
"Wendy and her team at LivinLocal are wonderful to work with. Her market knowledge, forward planning, instinct for revenue generation, and strategic thinking is unparalleled. We recently purchased a condo and Wendy had it tenanted in less than 36 hours from us handing over the keys. She and her team deliver an unparalleled client experience to tenants on our behalf that takes every hassle out of being an owner. She also has the best sense of humour! Whatever we have asked for, Wendy and LivinLocal have delivered. As owners, we've had such a positive experience with LivinLocal."
Zahra Sachedina
"We have been with Wendy Galati all of our Rental time, approximately 13 years. She has been the most outstanding rental property manager that we have ever had. The team LivinLocal is an unbelievable outstanding Company. They have taken such good care of our rental we have only repainted once in 13 years with minor touchups afterwards. Their team is dedicated, work hard to meet Owners and Tenants needs. During Covid, they have done a most outstanding job. They have thoroughly cleaned units, provided support, groceries, anything a renter would require during tough times. They have also respected Owners properties with diligent care. We would highly recommend LivinLocal for all Owners and Renters."
Laverne Vanaelst
"I have already recommended LivinLocal to many of our friends. I also want to take a moment to specially thank "Wendy" at LL. Her level of care and attention to detail amazed us. She is so thoughtful and thorough. Her professionalism raised the level of our stay(s) beyond anything we expected. Also a big thank you to "Peter the Greeter". Peter was a very nice man who met us at our last apartment and made sure we had everything we needed to make our stay comfortable."
Das Schramm
Do You Have an Investment Property?